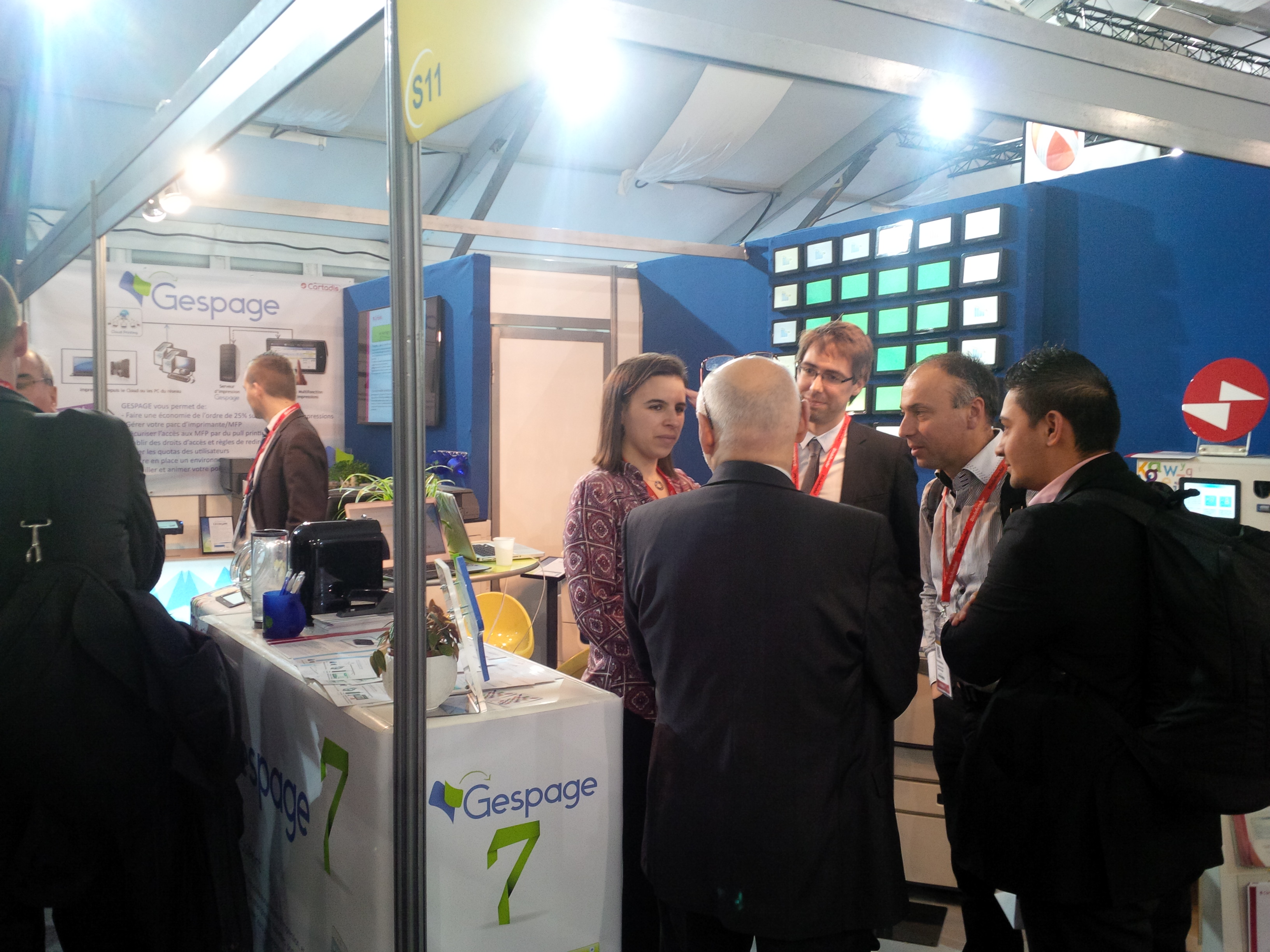 We thank our Lexmark and Konica-Minolta partners for our presence at their side at the IT Partners and Ekoburo trade shows.
The tenth version of the IT Partners show attracted 12,600 dealers in the office automation field.
Many of you have come to our booth and have discovered a sneak preview of Gespage Version 7.
You have been able to test different embedded modules (Konica-Minolta, Lexmark, OKI, Sharp, Toshiba, Xerox), our new cPad-Print tablet and our DRC10 dispenser.
We remain available to dealers to assist them in their print management proposals.
The Cartadis team.