Creator of
connected equipment
your projects from A to Z

Manufacturer
of connected equipment

Expert
in payment methods

Developper
of supervisor service

+ 40 years
of experience in IT

French company
present in more than 50 countries
Cartadis carries out projects
end-to-end connected objects
With more than 40 years of experience in equipment design and the dynamism of its teams, Cartadis supports you in creating or upgrading your digital equipment. With our standard range or through our tailor-made developments, we strive to meet your requests within optimized budgets and with a quality allowing long-term relationships.

Solutions
Electronic payment and access control

French know-how
CARTADIS is an integral part of French know-how, which is distinguished by numerous trade reference systems and trade files which list the skills necessary for the exercise of the trade in question. In France, skills correspond to the triptych "Knowledge, know-how and interpersonal skills".
Knowledge: these are the main areas of theoretical knowledge to be mastered in order to exercise a particular profession.
Know-how (or operational skills): this is the ability, proven by practice, to concretely carry out a task.
Social skills (or behavioral skills): these are personal qualities (examples: listening skills, sense of initiative, teamwork, etc.)

Newsroom
Come and meet us at the Equip'auto Lyon show from September 28 to 30, 2023. We will have the pleasure of…
Cartadis/ Gespage invites you on March 15 and 16, 2023 at Disneyland Paris at the IT Partners exhibition dedicated…
New features 1. Customer journey ○ Add the support for printers, without copy function….

Success Stories


With more than 300 multifunctional Toshiba managed by Gespage embedded licenses and Cartadis contactless badge readers, distributed on several sites in France, Gespage has implemented a centralized printing policy, with a secure solution in the event of a network outage between the different print servers of the Faurecia Group.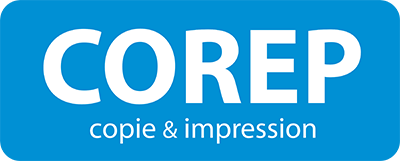 With more than 50 branches in France, COREP is one of the largest French cameras. He is a long-time customer of Cartadis materials. Convenience stores and university sites on delegation of service use Cartadis systems with magnetic cards (TCRS and TC4N) and value card dispensing and refilling machines (DRC9).
COREP also offers its university clients the management of the IZLY payment through Cartadis TCM4-IZLY readers.

TotalEnergies trusts Cartadis to design more than 5,000 payment terminals across Europe for all types of devices at car wash stations.

Present in more than 50 countries around the world