Hardware, software & application
As a specialist in cashless payment, Cartadis offers reliable cashless payment solutions based on Cartadis smart card and contactless electronic purse technologies to vending machine managers and manufacturers.

R&D

Fabrication

Support
EQUIP YOUR VENDING AUTOMATES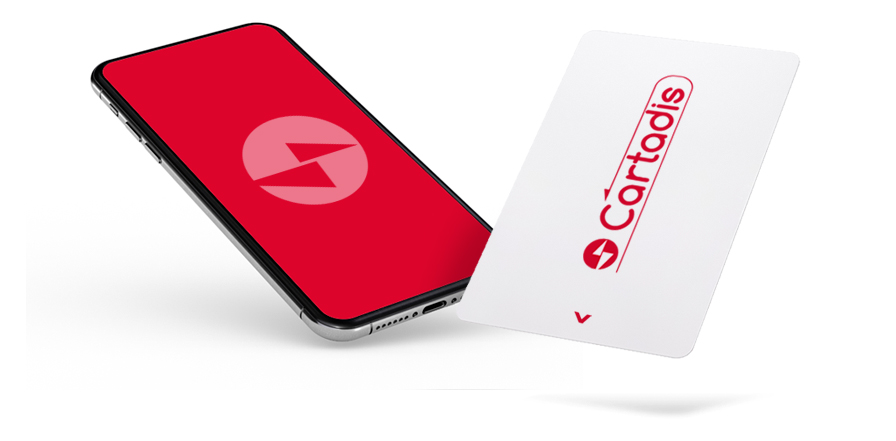 The advantages of cashless payment
Integrating the Cartadis cashless payment solutions allows you to increase the flexibility of your sales prices to the nearest cent, but also to reduce the risks of damage to your equipment by vandalism.
The processing of the coins is replaced by the edition of a precise and directly exploitable report, allowing a real approach of management control and budgetary follow-up by machine.
Strong added-value know-how for your customers!
Cartadis has the expertise to master all the electronic payment technologies and brings you a decisive capacity on your markets: the possibility to make the end user on the basis of the existing cards in the client structure.
The TDA3 technology gives your customers, especially Works Councils, the possibility to subsidise consumption with a flexibility and ease that will attract customers to your offer. Thus, it is possible to set up a social policy of daily, weekly or monthly subsidies by category of personnel.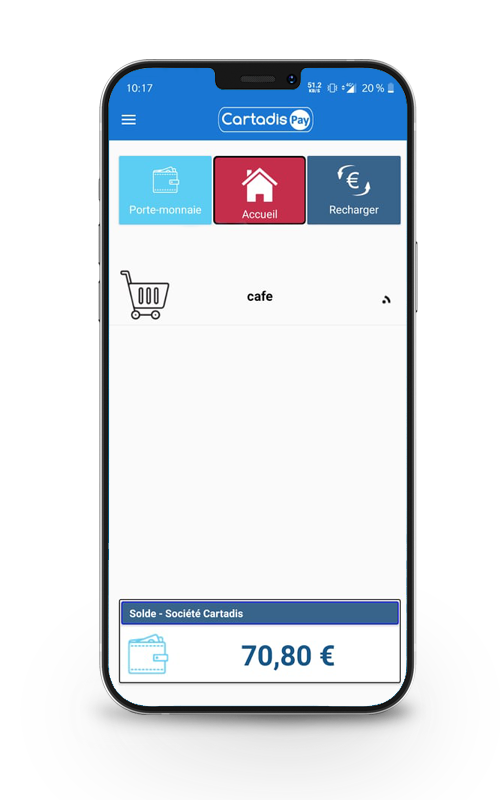 A virtual wallet application!
CartadisPay
CartadisPay is an application that allows you to make smartphone payments available on your vending machines. Bluetooth Low Energy technology is used to communicate with your vending machine.
The strength of this payment method is its loyalty policy. It is indeed possible to issue bonuses when reloading the wallet. This system is ideal because there is no longer any need to provide a subscription key that can be lost. The smartphone becomes the loyalty key…

An after-sales service & support at your disposal
Cartadis provides technical assistance to customers who benefit from a support contract or a warranty period on the solutions initially integrated by Cartadis or by its certified distributors. The support service is available by email, phone or through the technical support portal.

Success Stories


With more than 300 multifunctional Toshiba managed by Gespage embedded licenses and Cartadis contactless badge readers, distributed on several sites in France, Gespage has implemented a centralized printing policy, with a secure solution in the event of a network outage between the different print servers of the Faurecia Group.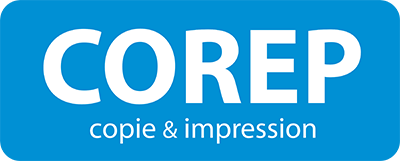 With more than 50 branches in France, COREP is one of the largest French cameras. He is a long-time customer of Cartadis materials. Convenience stores and university sites on delegation of service use Cartadis systems with magnetic cards (TCRS and TC4N) and value card dispensing and refilling machines (DRC9).
COREP also offers its university clients the management of the IZLY payment through Cartadis TCM4-IZLY readers.

TotalEnergies trusts Cartadis to design more than 5,000 payment terminals across Europe for all types of devices at car wash stations.

Present in more than 50 countries around the world