KPost news release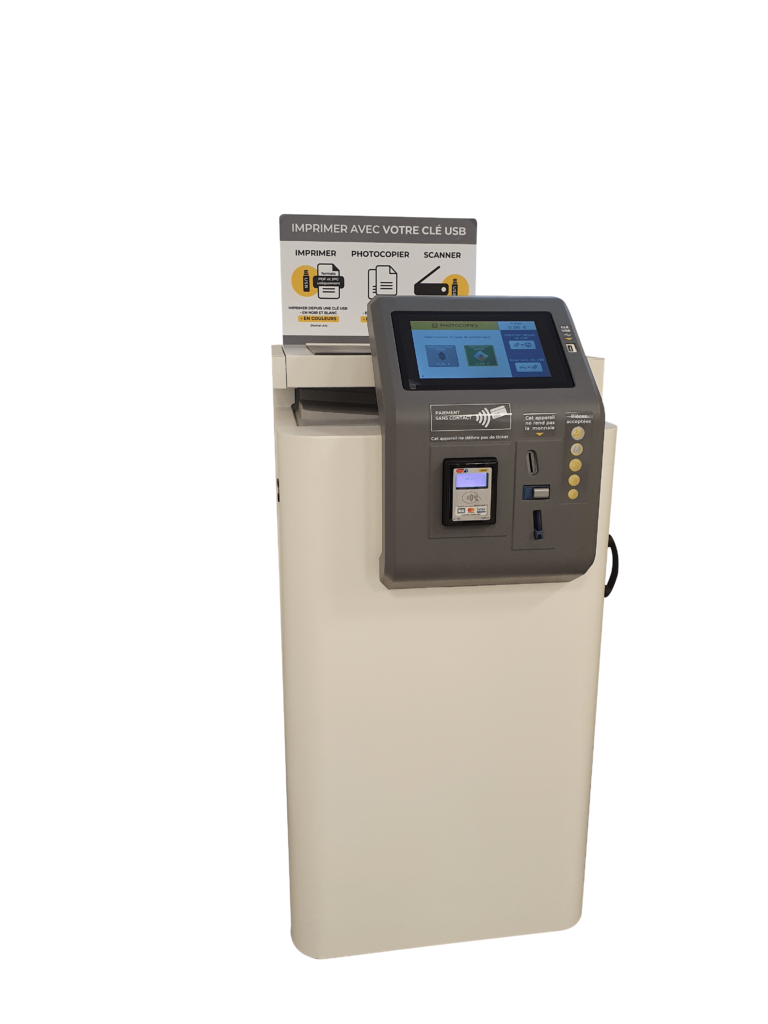 MEDIAPOST, the subsidiary of La Poste group has chosen Ricoh and Cartadis for the renewal of its multifunctional printers in the 2600 post offices in Metropolitan France.
RICOH in partnership with Cartadis has won the call for tenders for the renewal of multifunction printers in the 2600 post offices of La Poste.
Cartadis developed the software solution based on a touch tablet with embedded software connected to the central server of the Post Office.
Electronic payment equipment such as a coin acceptor and a contactless bank card payment terminal completes the solution.
The device allows users of the public service to pay in cash and by contactless bank card for copies, printing and scanning to a USB key.
The deployment in the 2600 post offices took place between September and December 2019.
About Cartadis
Cartadis is a French company with 55 employees located in Fontenay-Sous-Bois since 1974. Cartadis is a software editor and hardware manufacturer dedicated to the market of control and payment equipment and accessories for office automation, automatic distribution and vehicle washing. The products are designed and developed in France. Cartadis designs and adapts hardware and software solutions for major accounts that meet the expectations and opportunities of current and future markets.
About Ricoh
Ricoh empowers the digital workplace with innovative technologies and services that enable people to work smarter. For more than 80 years, Ricoh has been a driver of innovation and a leading provider of document management solutions, IT services, communication services, commercial and industrial printing, digital cameras and industrial systems.
Headquartered in Tokyo, the Ricoh Group operates in approximately 200 countries and regions. In the fiscal year ended March 2020, the Ricoh Group achieved worldwide sales of 2,008 billion yen (approximately 18.5 billion USD).
For more information, please visit www.ricoh.com
About Mediapost
As an expert in local communication, Mediapost, a subsidiary of La Poste Group, assists advertisers in establishing a close relationship with consumers. We advise advertisers at each stage of their communication strategy on their territory: awareness, customer knowledge, personalized customer relationship… Our combination of on and offline offers are adapted to their challenges and allow them to reach their objectives. And because we are convinced that it is possible to combine performance and responsibility, we work to propose offers whose environmental impact is controlled and whose societal impact is virtuous. Mediapost's key figures in 2021: €376 million in sales, 30,000 customers, 8,000 employees.