These automatic dispenser of cards enable paper or plastic cards to be dispensed against coins and / or banknotes.
There are two versions according to the type of cards dispensed:
Cartadis CD6 for paper cards,
Cartadis CD7 for plastic cards.
Such cards may be intended for:
any unit running with paper or plastic cards in ISO7816 format,
the Cartadis units of access control and payment for MFPs and printers.
The CD6 or CD7 advantages
The automatic dispenser of cards is fitted with an intuitive and ergonomic touchscreen
Payment of the cards by coins and/or banknotes.
Dispensing of cards in ISO7816 format.
The unit is fitted with a proven management system.
For a site management without requiring staff for selling cards
Reliable and robust unit.
Statistics
Cash checking is ensured by sales statistics that the person in charge of the unit can consult directly on the screen of the unit or download via USB.
These data stored consist of receipts and cards sold on the current period and from installation.
The range of CD6 or CD7 dispensers
The range of CD6 paper card dispenser or CD7 plastic card dispenser feature the various ways of payment described in the following table.
CD6STD – P
CD7STD – P
CD6STD PB
CD7STD PB
CD6STD – B
CD7STD – B
Coin mechanism
X
X
Banknote reader
X
X
Cartadis compatible units
With Cartadis CD6 and a set of Cartadis terminals, you can fit out a site of several copiers for full "self-service" operation. This solution is particularly suitable in libraries, public sites, or educational environments.
It enables the Cartadis disposable paper magnetic cards and loaded to be sold.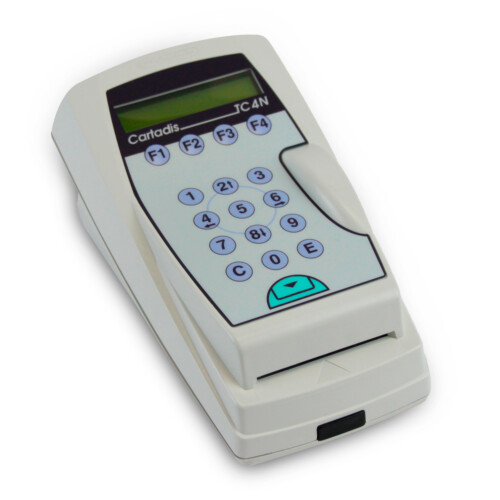 TC4N
The Cartadis TC4N deals with the management and the sale of copies by using magnetic cards for any type of copying equipment.This…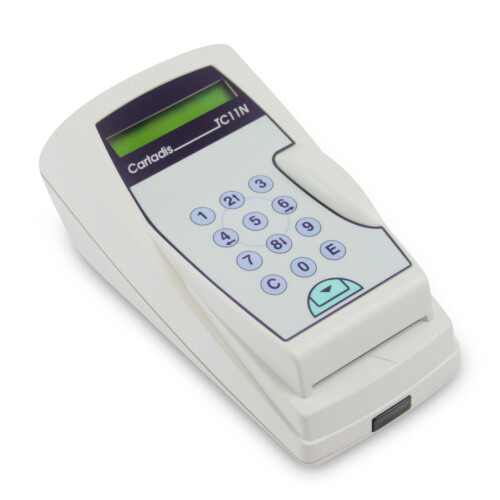 TC11N
The magnetic card reader TC11N is a debit card system compatible with all copiers. Each copy made is debited from the card. When t…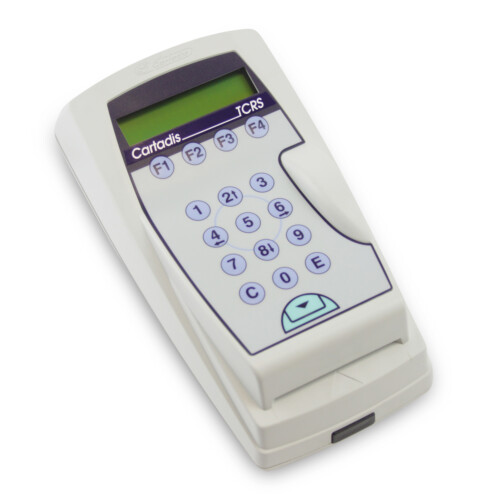 TCRS
Cartadis TCRS magnetic card reader for print connected to a payment station enables the payment by using a Cartadis magnetic card….